Do Owls Have Tongues? And Other Big Questions
Available for purchase here, here, and at your local bookstore!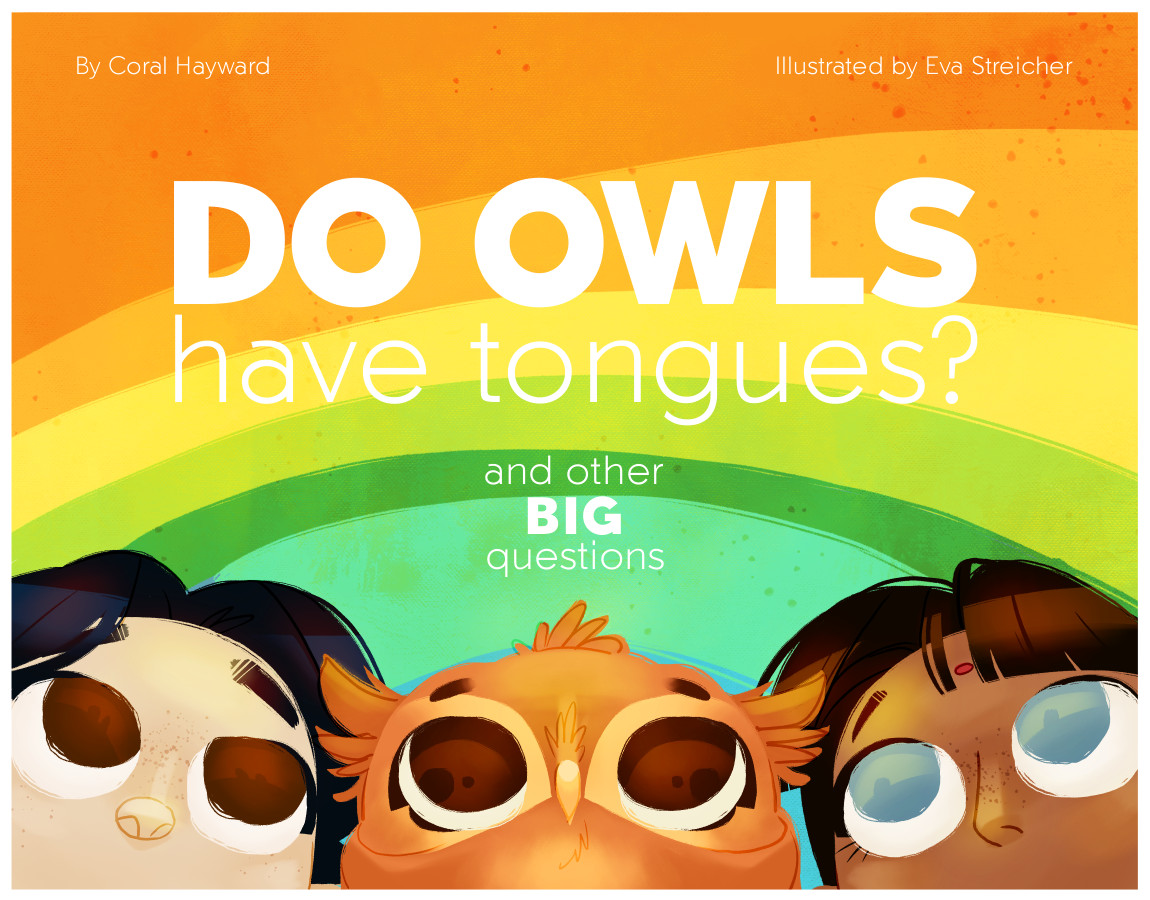 A book for kids with questions- that's all of them! This is a book to help kids tackle some of the tougher questions, primarily by helping them identify safe adults and ways to ask their questions in a safe environment.
The story follows a boy with LOTS of questions. He asks his mom, he asks his teacher- but sometimes, he doesn't know who to ask, or when. Walking through the anxieties that big questions can bring, he finds ways to ask the questions in his head to find the answers he needs.
Because these questions can also be hard to answer, the book also has resources and guidance for adults. See also our Big Questions page for help if something serious is disclosed, such as abuse or trauma. The Big Questions page has resources for getting professional help.
Of course, most of the questions kids will have will be normal, growing up questions. But that doesn't mean the questions won't be hard to ask! Even just embarrassing questions can fester in a child's mind if they don't have a way to release it. Or worse, they could go to friends or the internet and get dangerous misinformation.
"The art of "Do Owls Have Tongues?" Is eye catching and appealing. It conveys fun while still giving room to teach. Very well written. The same sort of questions I'm used to getting from children! A very useful tool. I love it!!!"

-Andrew, Amazon Review
"Such a great book for kids and so helpful for the ones struggling with foster care and adoption transitions."

-Manidhar and Katherine, Amazon Review
Donation
The Quiet Heart Press donates to a cause for every book we publish. Keeping with this tradition, 10% of sales proceeds for this book are donated to the Hope and Healing Child and Family Counseling center in South Jordan, UT.
We chose them as our donation recipient because they work primarily with foster care and post adoption kids and parents, helping with trauma intervention and healing. They also do great work with parents and trauma informed parenting training.