My Spaceman Daddy
Available for purchase here, here, or your local bookstore!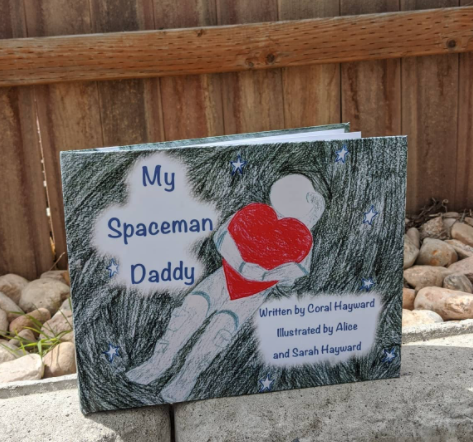 A book for children going through one of the most difficult experiences life has to offer. The loss of a parent. This tragedy happens all too often, and it leaves the remaining parent at a loss for how to explain things to a grieving child. The truth is, when a parent is struggling and suffering, it becomes even harder to help a suffering child. This book is here to help.
Developed with the help of a child therapist, every line of the book was crafted with two very special girls in mind. Winnie and Piper, the girls the book was made for and dedicated to, tragically lost their father when they were both very young.
My Spaceman Daddy takes the child through the process of acknowledging that Daddy is gone, recognizing the pain and sadness this brings, as well as affirming that Daddy still loves them, even though he's gone. It also includes a few methods for maintaining that feeling of connection to the deceased parent.
Children need to know it's okay to be sad, and it's normal to feel that pain when someone they love has died. They also need to know they are still loved and cared for.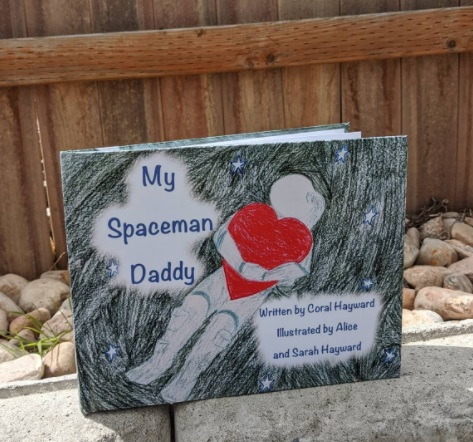 "This is such a powerful picture book. Every time I read it, I have to wipe my eyes. A profoundly hopeful message from a place of grief."

-Amazon Reviewer
"You can tell the author worked to craft each sentence with care and meaning. The childlike pictures also make it very relatable to kids. No one wants to deal with death, but if forced to, this book offers some peace and a way to have the difficult conversations."

– Amazon Reviewer
Donation
The Quiet Heart Press donates to a cause for every book we publish. That tradition started here, with the creation of My Spaceman Daddy, which was a labor of love for family members. In order to help in every way possible, 10% of the sales proceeds for this book are put into a trust fund for Winnie and Piper.
This donation is pretty unique so far, the rest of our donation recipients are more general charities, or organizations that serve large groups rather than individuals.